Replacement Parts & Automotive Services at Billy Cain Ford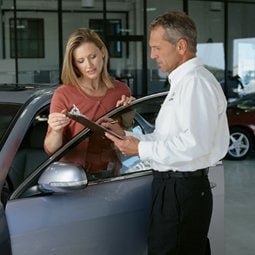 To ensure that your Ford performs at its best, you need access to quality maintenance services and replacement parts. With our service center at Billy Cain Ford in Commerce, GA, you'll receive the dedicated care of our certified mechanics and expert specialist. You'll also have the original equipment manufacturer or OEM parts that you need for your Ford pickup, SUV, or car.
We strive to ensure that your experience with us is as pleasant, easy, and stress-free as possible. Before you even visit our center, you can use our website to schedule service appointments and order the parts you need for pick up at the dealership. We also deliver valuable insight and strategies that you can use to optimize your maintenance routine.